Orthodontics is about more than just teeth; it's about people and what is on the inside as well as their outer appearance. While creating a beautiful smile and a great bite is certainly important, I want to give my patients a great experience, a goal to work for and attain, and a confidence that they've made a great decision to have orthodontic treatment.
My professional goal is to provide my patients with outstanding treatment results and an exceptional experience within a relaxed and caring environment. I tailor each treatment plan to fit each individual patient's needs and desires. I want my patients to not only have a smile on their face the day they get their braces off, but to have a smile on their face every time they leave our office along the way.
When I was a teenager, I had orthodontic treatment and saw what a huge impact it made on my self-confidence. Now, as an orthodontist, I have the ability to help others in the same way that my orthodontist helped me. It is very satisfying for me to see a beautiful smile and know that my patient has a great bite that can last a lifetime.
Education and Continuing Education
The field of orthodontics is constantly changing. I participate in continuing education courses to enhance my ability to provide my patients with the most up-to-date treatment options.
Professional Affiliations
California Dental Association
Santa Clara Dental Society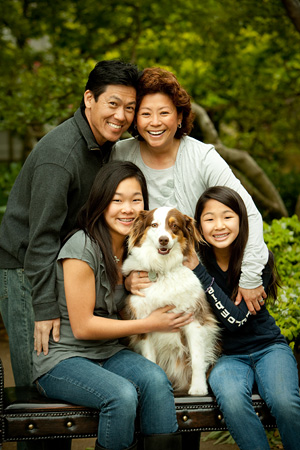 Outside the Office
Born in Southern California, I have lived in the Bay Area since 1980 and South Bay in particular since 1990. My husband, Marty, and I have two daughters and two Australian Shepherds. Our girls keep us pretty busy with sports and other activities, but when I get the chance I enjoy running, cooking for family and friends, watching the Food Network, participating in church and volunteer activities, relaxing at the beach with my family, and taking long walks with a good friend.
I am passionate about people, whether they are my friends, family, patients, or community members. I have had the privilege of volunteering with Medical Teams International and with our local church to provide meals and services to those in need. As a long time child sponsor through World Vision, I consider it a privilege and a responsibility to care for those who need our help.